Gemma Clancy • March 13, 2019 • 3 min read
How to get relief work in NZ - Check out these 3 ways
Perhaps you're new to an area or you're coming back into the workplace after an extended break and you're looking to become a relief teacher. Whatever the reason, one common question is, 'How do I get relief work?'
This may seem obvious to some, however, times are chaning and schools are looking at new ways of acquiring relievers, as well as it being quite different to how schools do it in other countries, so here are a few ways to get your foot in the door at a school in NZ.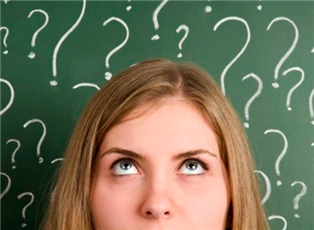 Visit Schools in person and hand in your CV
This requires you to set a few hours aside to visit schools one by one and hand in your CV at the office. This is great to get some face to face time with the admin staff or perhaps the Principal and it's also a great opportunity to check out the vibe of the school. Depending on what time you go (usually between 10am - 2pm is advisable to miss the crazy rush time) you may not be guaranteed a chance to talk with the relief organiser, however calling ahead could help with this to book in a specific time. I would also suggest going in with some key questions, such as: How often does your school require relief cover? How big is your reliever list currently? This will help you gauge how often you may be called.
Using an online Platform
Now this is quite new to NZ and doesn't require handing out your CV manually and popping into each school individually. Instead, you can connect with local schools from the comfort of your own home via your device.
How it works - You can register for Free, upload your CV and select local schools you'd like to work at. Your CV is then sent directly to the relief organiser and upon approval, you can begin receiving job notifications almost instantly for relief work (check out www.seekateacher.co.nz/relievers for more information). This type of method is used widely overseas and is becoming increasingly popular in NZ.
Sign up to an Agency
If a School is unable to find cover using their own reliever list they may call an Agency to help fill the position. To sign up to an agency they usually require you to come with certain documentation and have a meeting with one of the recruiters. The good thing about agencies is they do all the vetting for schools, which means they can place you in a School when a position becomes available without the School having to run any background checks. Whilst working with an agency I often found I would be called to relieve at schools that were quite far away from my home, so make sure you're clear with how far you will travel (remember to factor in traffic) and which Schools are your preferred ones.
So, these are the 3 main ways of getting your foot in the door when relieving in NZ. They all have their benefits and sometimes it's worth trying them all out to see which one suits you best. The key thing is to start with schools close by, let's face it...less travel is best when you're being called in last minute and have a clear, easy to read CV that has key information about yourself as well as your past experience (short but concise is ideal!)
Wondering how to write a Reliever CV? Check out Writing a relief teacher CV/Resume that gets noticed for tips and programmes you can use to design one that stands out.