Gemma Clancy • March 26, 2019 • 5 min read
Eggciting Easter Activities!!
If you're at that point in the term and your brain's a little fuzzy and you're struggling to come up with some Easter activity ideas then don't worry, we've got you covered!
From inside to outside choices, you won't fall short if the weather changes. Eggcelent!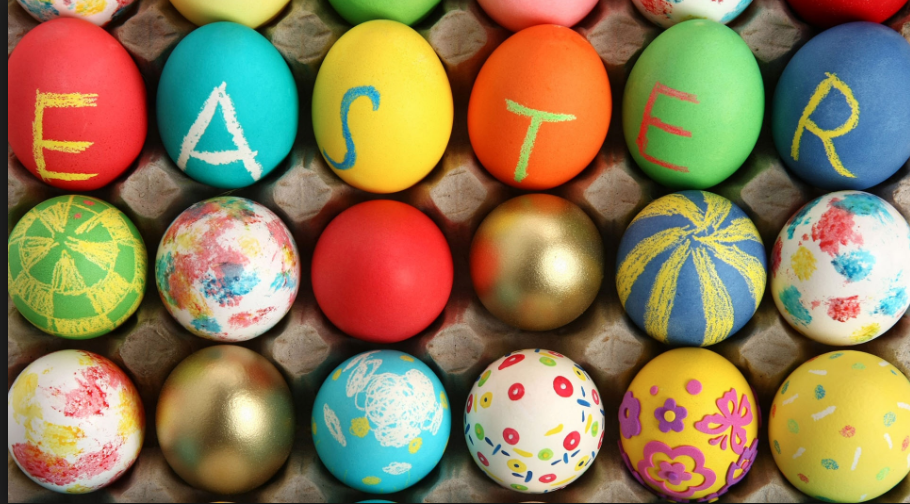 Outside activities
If the weather is playing ball then there are a number of activities you can do with the kids, many of which can be slightly adapted from games you may already know.
Bunny, Bunny, Hop (Variation of duck, duck, goose)
Kids sit in a circle. Select one child to be the "egg."
The "egg" goes around the circle and taps each child on the head saying "bunny" until they tap someone and say "Rabbit."
The person who gets tapped as Rabbit jumps up and it's the first person out of the Egg and the Rabbit to hop around the circle and get back into the vacant spot.
Whoever doesn't make it, becomes the egg.
Egg and Spoon race
What you need: Spoons and some boiled eggs.
What's great about this activity is that you can spend time in the class decorating the boiled eggs before playing, the kids love this as it makes the game more personal.
You could set up relays, partner games or an obstacle course.
(If you don't have eggs or spoons try to improvise with rackets and balls or if you want a challenge, check out below).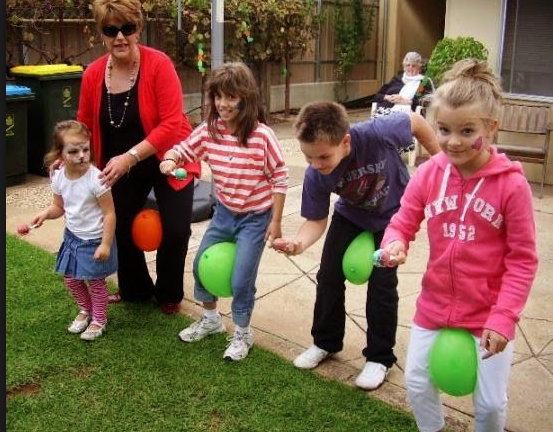 Easter Hunt
This can be adapted for all year levels and they can work individually, in partners or groups. I often did a craft activity -making bunny ears before we did ourEasterr hunt so they could wear them while hunting (check out crafts below).
Easter Egg hunts are so much fun and you can make 'rules' around what they can/can't do to make it less or more challenging depending on your class. Such as you can only find one egg each or you have to find a particular coloured egg. For older children, you could set out clues around the School which will lead them to the prize at the end. For example, kids work in teams trying to piece together a picture by collecting all the pieces. They can only collect the pieces that have their assigned number on the back. Once they have all their pieces it will lead them to an easter egg/prize. If they find a piece of the picture with another groups number on it, then they just leave it.
Bunny Stew (Another variation of a common game)
There's a couple of farmers who are the taggers.
When you say "Go," children run around a set area, trying not to get tagged by the Farmers.
If they get tagged they have to stand still with their arms up like bunny ears and wait for someone to come and save them.
They can be saved by another Bunny crawling between their legs.
If all Bunnies get out and there's no-one left to save them, they have become Bunny Stew!
Baking
Some children don't get to experience baking at home, so it's definitely a fav of mine. From personal experience, I've often had kids come back and visit me and say "Remember when we made….." So baking is definitely something that tends to stick in their minds and is lots of fun!
Chocolate Nests
These are super simple and look really cute!
You can substitute different cereals for ones that are available, eg you could use All Bran, Cornflakes, Rice Bubbles, Weetbix etc.
Here's one from BBC that's super easy - BBC Egg Nests
Or another way I like to do it, is to watch a short cooking video on Youtube (They usually have the recipe in the notes section) and watch it as a class first and then let them get on into it :) Youtube Chocolate Nests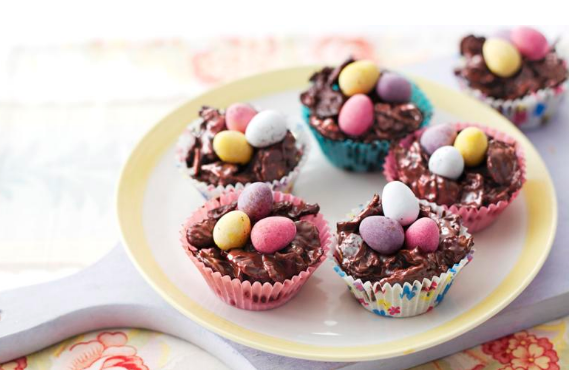 Easter Bunny Popcorn Bars
I haven't made these but they look delicious and require minimal ingredients with a simple recipe to follow - Popcorn Bars
**Hint** When making these types of sweet treats, either give them to them just before break time so they can burn off the energy or at the end of the day ;)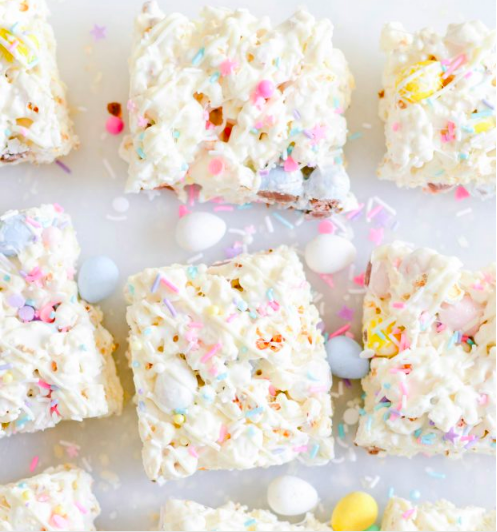 Easter Biscuits
There are LOADS of recipes on Google and Pinterest. Here's a nice and easy one Kidspot Easter Biscuits
Keep it simple, let them put their own flare into the decorating part and enjoy!
Crafts
Check out Google, Pinterest, Youtube or quite often I just type what I'm looking for and then click Images to get some inspo. Here are some ideas if you're stuck.
Easter Egg Cards - There are loads of different types - 2D, 3D, pop-ups, weaving, moving cards - Like those cute peekaboo chick egg templates with the split pin so they move. Here is a simple PeekaBoo Template but for older kids, they could draw their own egg and chick, they might even be able to look on an IPad - How to draw a chick. There are always ways to adapt these activities to suit.
Easter Egg Bunting - Children can decorate an egg each and then string them up around the class.
Bunny Ears - Strip of paper with Ear Templates to stick on. Get them to put them on when playing the outside games :)
Wanting something a bit different? Easy Peasy and Fun have a range of activities with templates to try out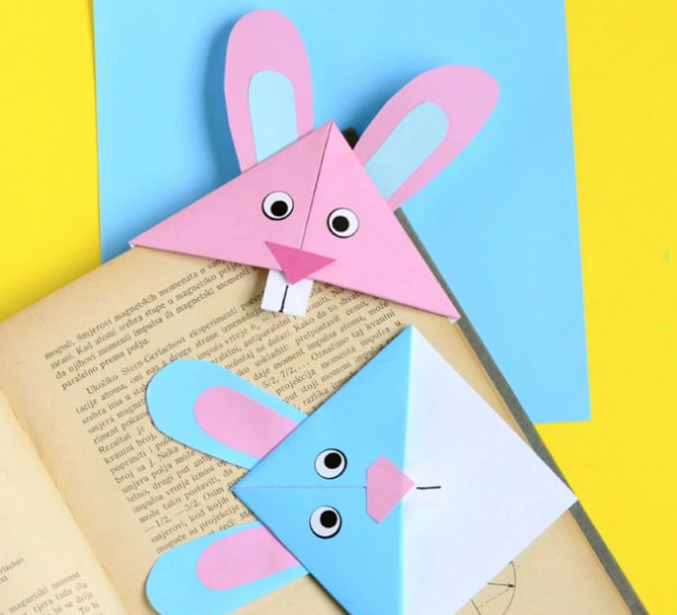 STEM
I've attached this website - STEM as they have lots of different ideas, combining the Easter theme and STEM. I'm quite intrigued by the Egg standing one and would be interested to know how you get on if you try it! Good-Luck!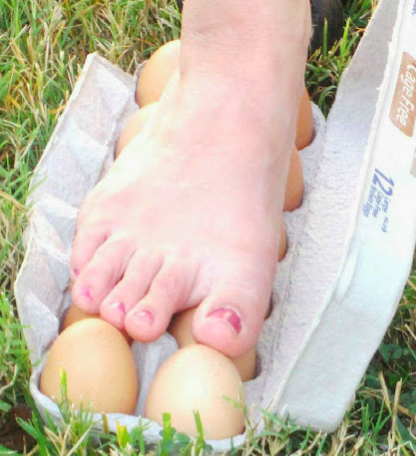 Finally
With the internet at our fingertips for inspiration, it only takes a short while to get lost in a rabbit warren of ideas (mmmhmm….I did just go there).
My tips would be to mix it up. Try inside, outside, hands-on, mucky and quiet activities that will cater to all children. Make it fun and you'll be sure to have student engagement.
Have fun..... holidays are just around the corner!